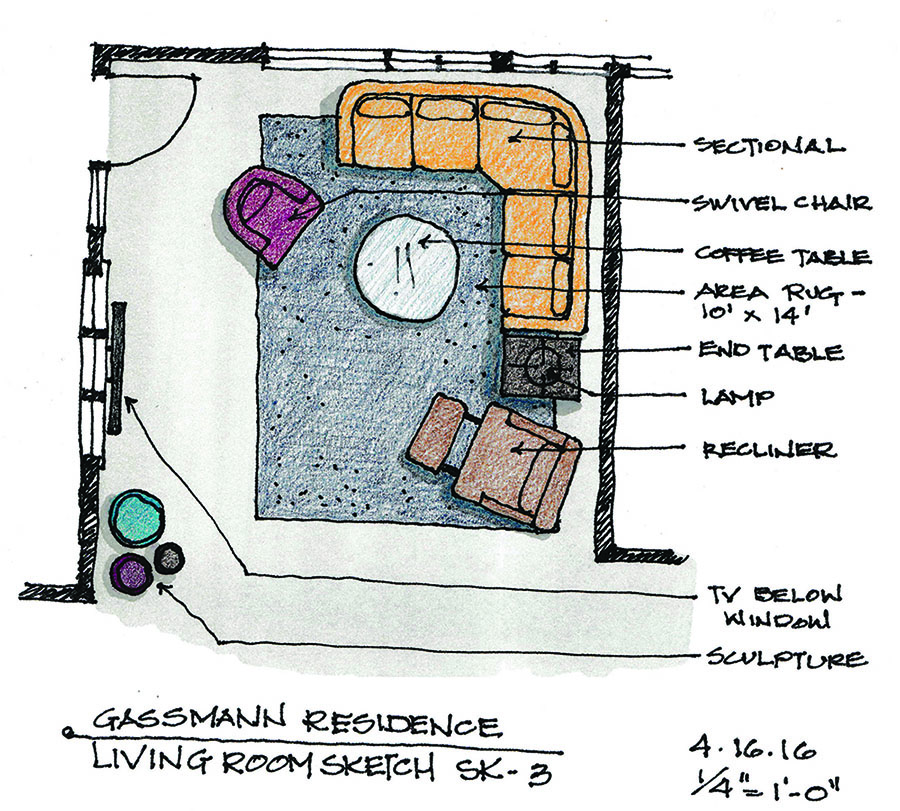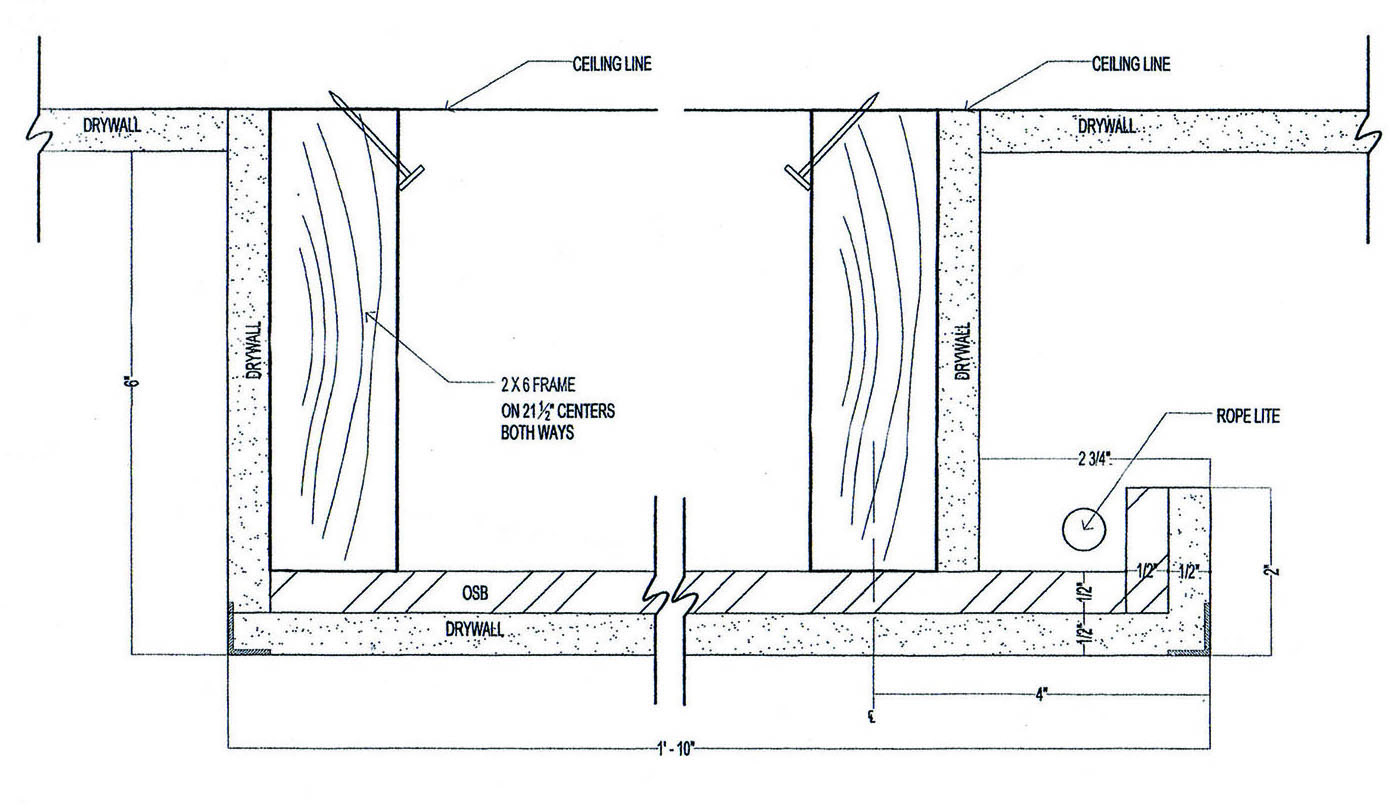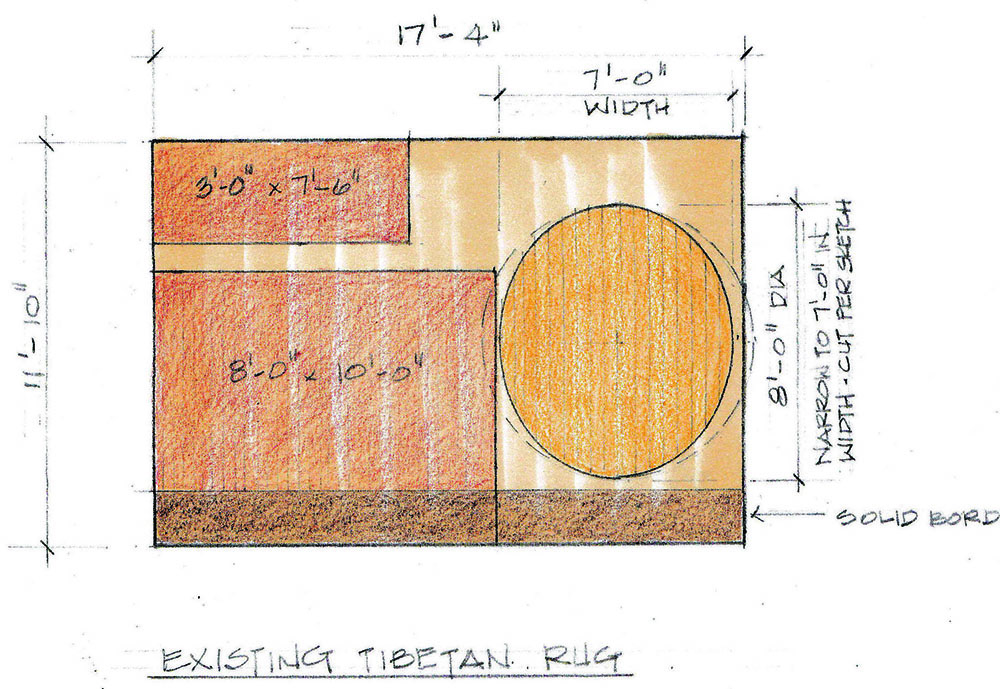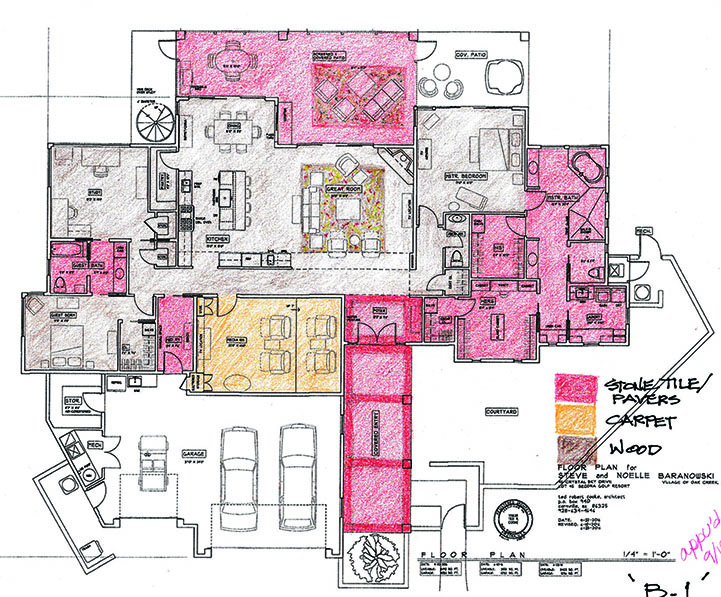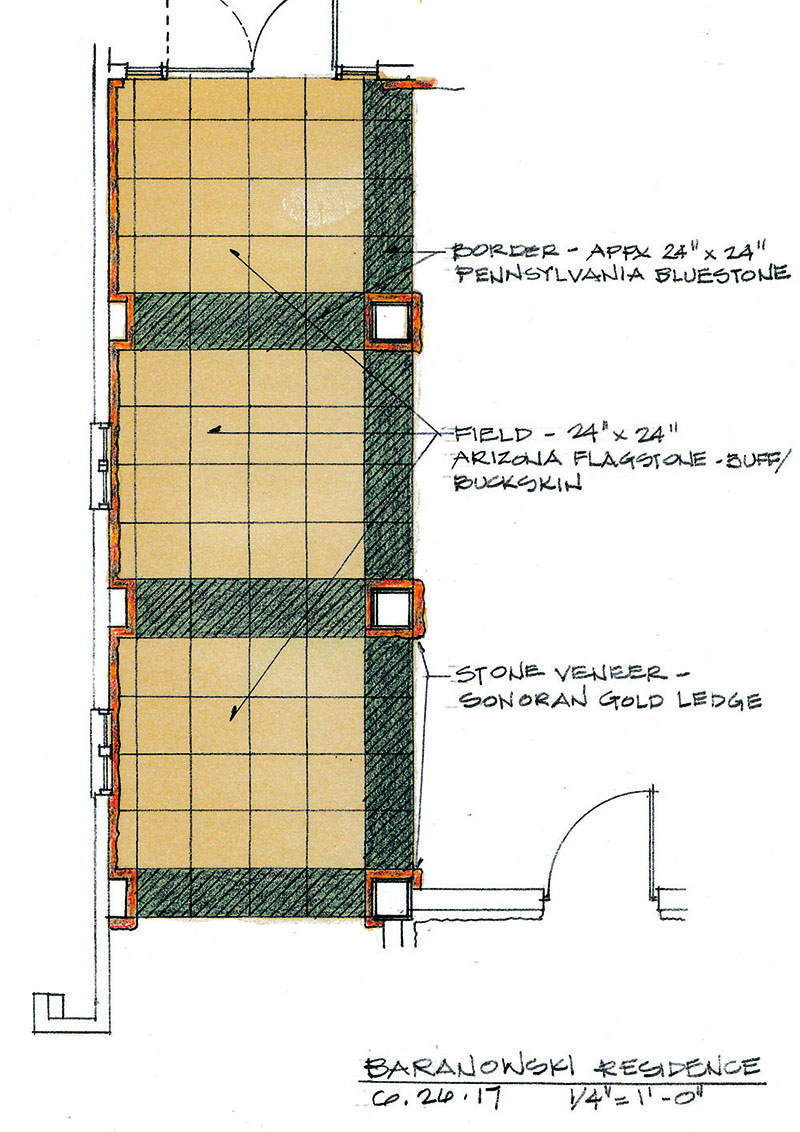 gassmann res liv sketch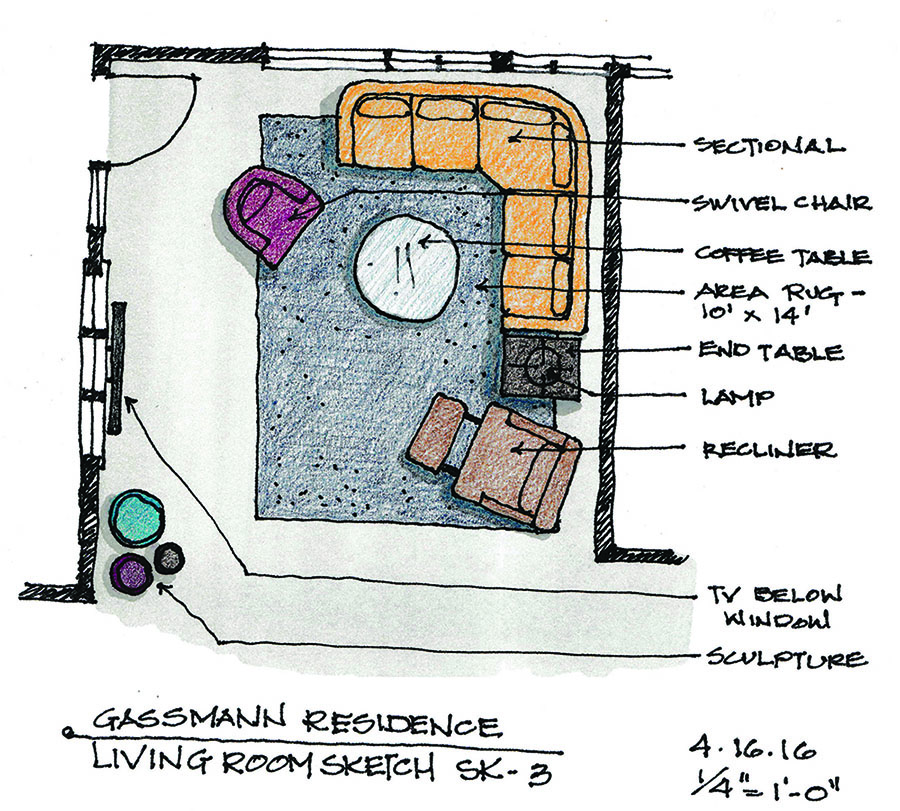 section detail at ceilng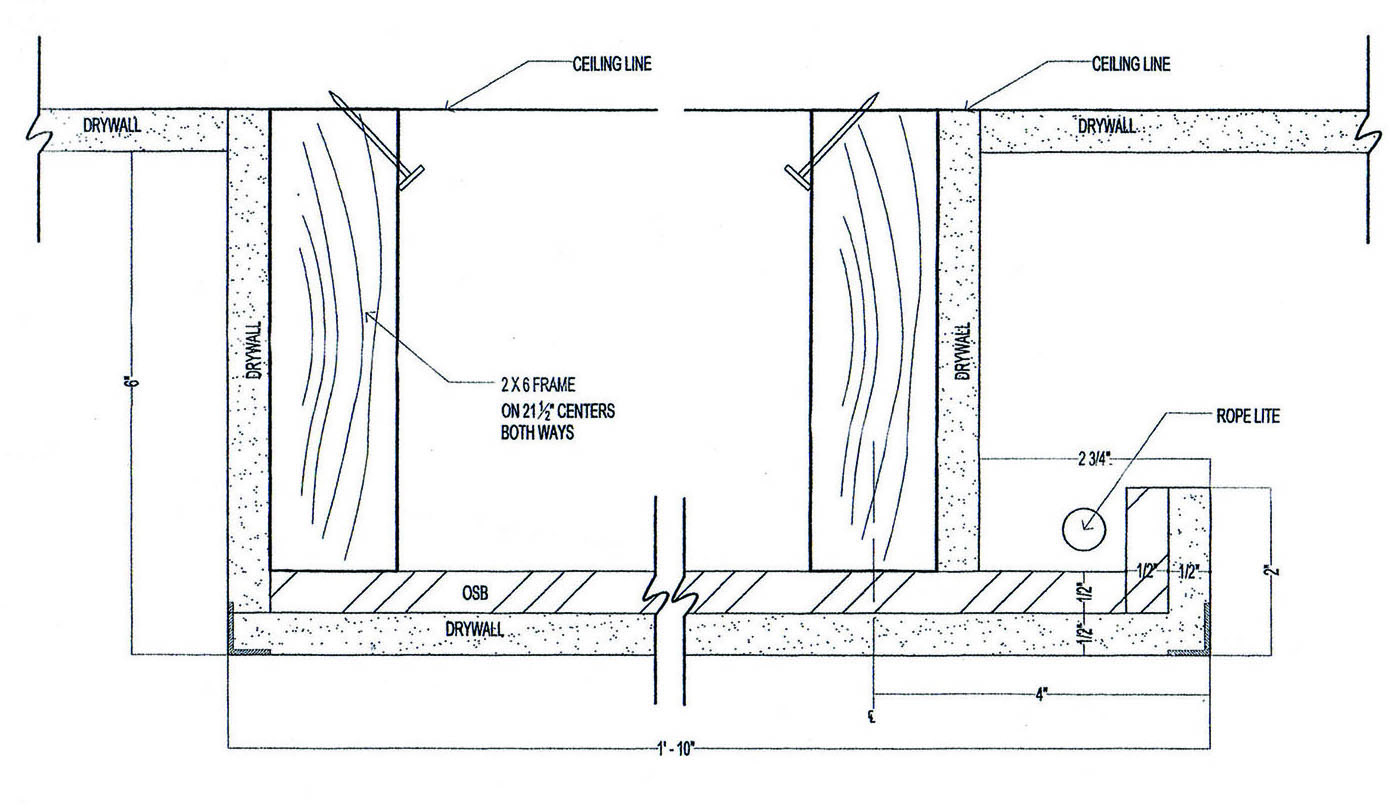 Selvaggio Tibetan rug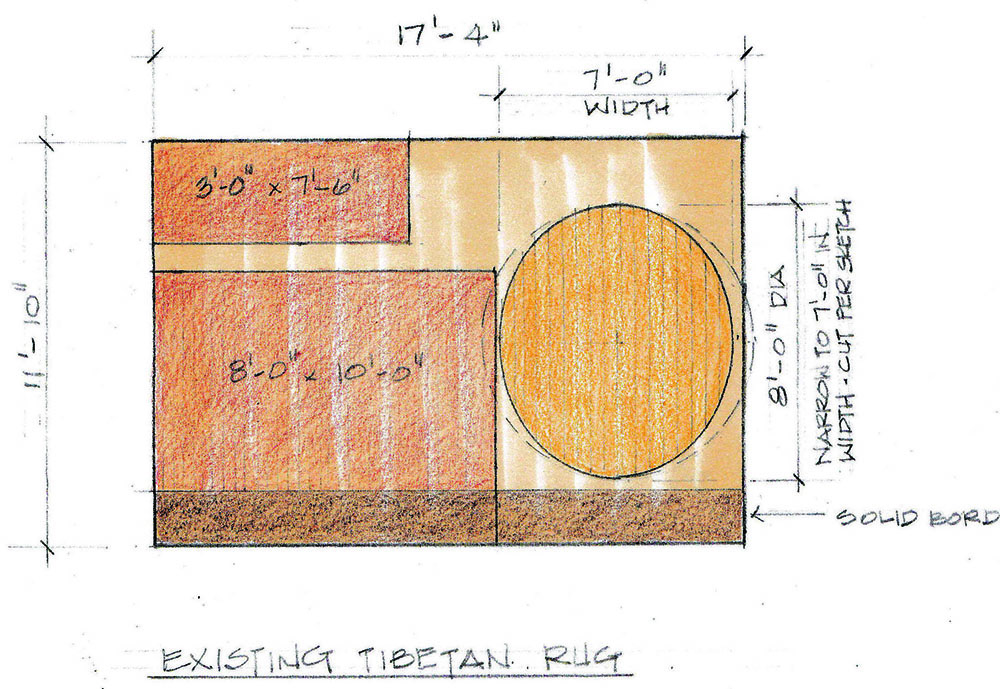 floor matls plan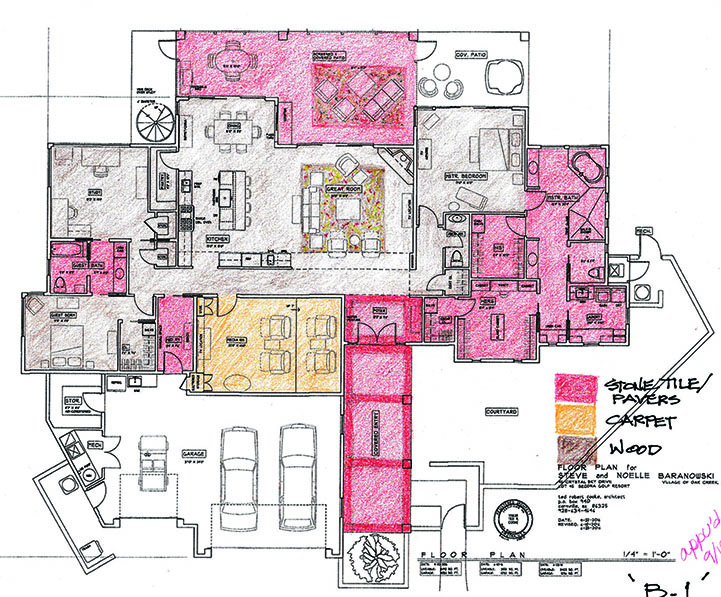 ext stone baran res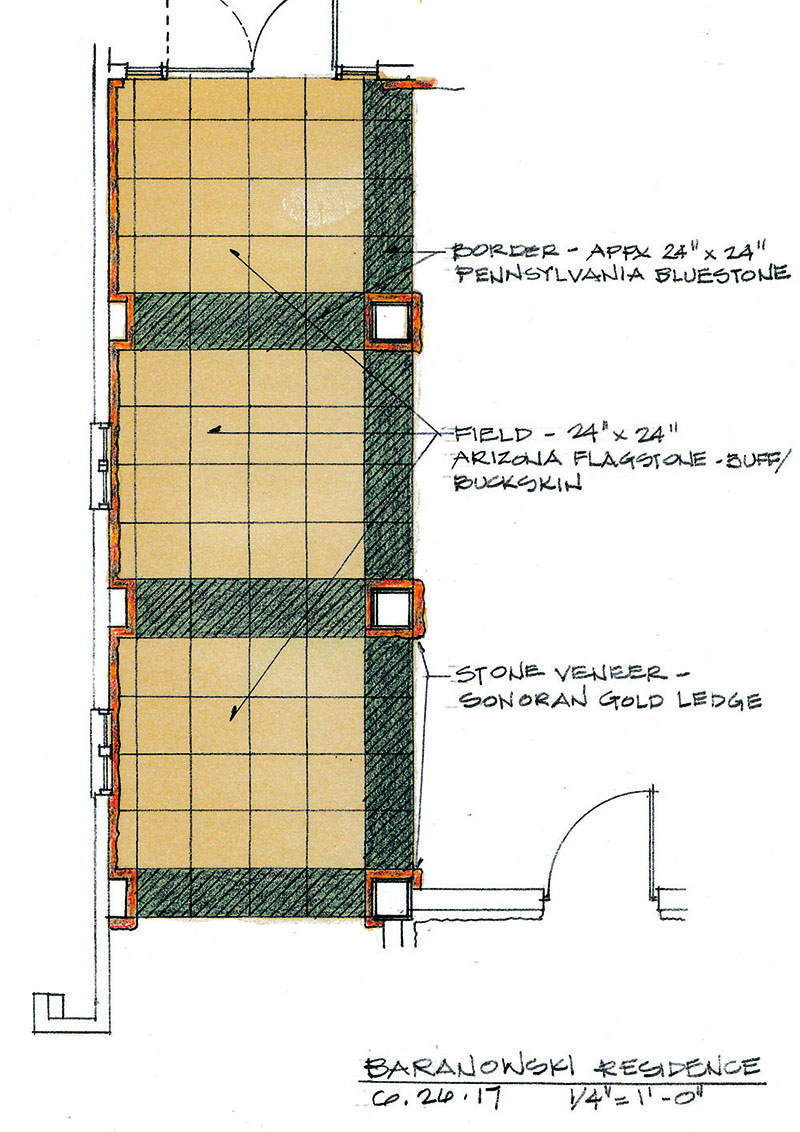 Founded on 25 years of owning and operating Snowden Design in Southern California, Lisa's Sedona interior design practice has been refined to meet her Arizona and Sedona clients' design requirements.
INTERIOR DESIGN –RESIDENTIAL & COMMERCIAL
Space Planning, Material Selections – Floors, Walls, Ceilings & Surfaces
Color & Finish Selection, Paint Colors & Stains, Custom Cabinetry Design
Plumbing Fixture Selection, Lighting Fixture Selection, Hardware Selection
Artwork Selection, Window Treatments
Specifications & Construction Documentation, Project Management & Construction Observation
Furnishings Selection & Layouts, Furniture Procurement, Order Placement, Monitoring of Product and Scheduling, Delivery Coordination, Installation Supervision
COLOR DESIGN
Exterior Architectural Color Palettes, Interior Color Palettes
Questions to ask when hiring an "Interior Designer", ask about the 3 E's:
Education (University Degree or Training Certification)
Examination (NCIDQ Exam, which tests Qualifications)
Experience (number of years working in the field)
Having these three E's differentiates the INTERIOR DESIGNER from the "Interior Decorator" or an otherwise unqualified individual.
Hiring a qualified Interior Designer helps to ensure that your funds are spent wisely.